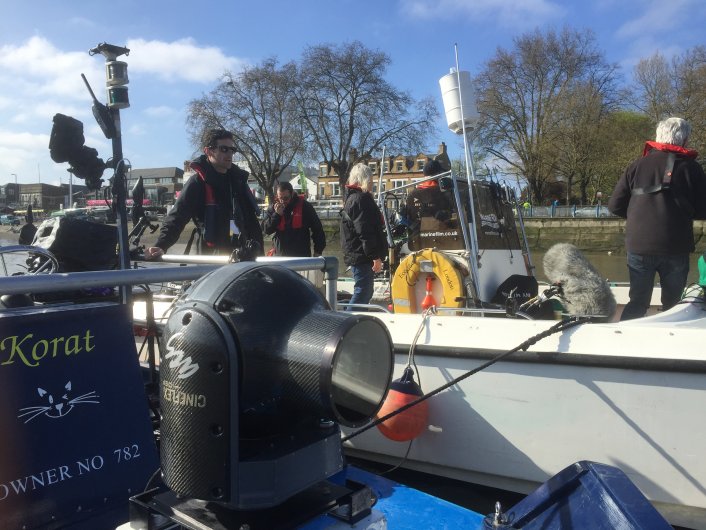 Oxford Cambridge Boat Race 2018
This weekend was the 164th Boat Race and Aerial Camera Systems (ACS) were there to witness Cambridge enjoy men's & women's wins over Oxford. Held on Saturday 24th March 2018, this historic event has a long history of sporting coverage, so ACS were delighted to continue to supply our specialist cameras for the event.
The Oxford Cambridge Boat Race
The
Boat Race
is an annual rowing contest between crews from Oxford and Cambridge University Boat Clubs. Held on the River Thames, the Boat Race is rowed upstream, but is timed to start on the incoming "flood" tide. The
course
covers a 4.2-mile stretch from Putney to Mortlake. It is the first time Cambridge have won all four races in the same year since 1997.
Oxford v Cambridge Boat Race Results
The Light Blues took control from the start and remained ahead to win by three lengths in 17 minutes 51 seconds. That takes their advantage in the famous race against Oxford to 83-80. Cambridge's eight-man crew, also provided head coach Steve Trapmore a farewell triumph as he leaves to join Team GB's Olympic rowing programme.
Earlier in the afternoon came the formality of the women's race. Cambridge started as favourites, and having won the pre-race toss and subsequently taken advantage of rowing from Surrey station, the reigning champions came home in a time of 19min and 10sec, around 20 seconds ahead.
Aerial Camera Systems (ACS) Filming at the Boat Race
Aerial Camera Systems (ACS) were delighted to be covering the Oxford Cambridge Boat Race again (we have done for the past 10 years!). We were working alongside our sister company
CTV
, who provide the Outside Broadcast for
BBC Sport
,
Our filming coverage included the use of two stabilised mounts; our
Shotover F1
fitted with a Sony P1 camera was mounted on the chase boat whilst our
Cineflex Ultra
with Sony 2500 camera was on the umpire's boat. Both mounts offered shots of the rowing action ahead.
ACS were there for aerial filming too. EMMY award winning aerial cameraman and head of the ACS aerial unit, David Manton, was delivering shots using an
HD Cineflex V14
stabilised mount.
If you'd like to find out more about British rowing then please visit their
website
, or to find out more about the specialist cameras, crews and filming services available from
Aerial Camera Systems
(ACS), then please get in
touch
.