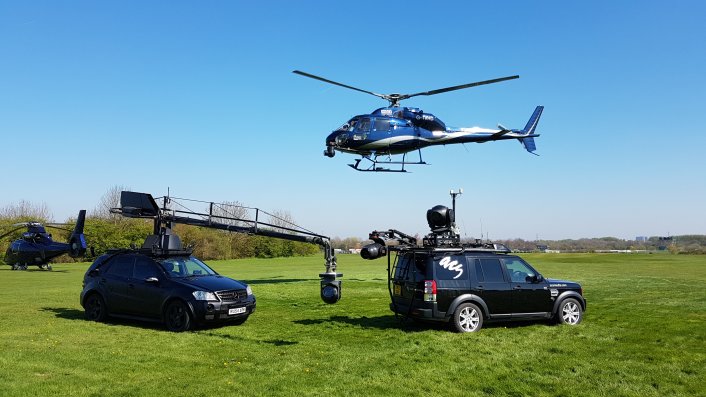 Here at Aerial Camera Systems (ACS) we've been really busy, so we thought it was about time we updated our Showreel to include some of the great projects we have been working on – what better way to start 2018!
The new ACS showreel is free to view on our website, and includes loads of great footage from work we have done on a huge variety of filming projects, including:

The World Athletics Championships in London
Aerial filming around the world
Ed Sheeran for VH1 Storytellers
This new showreel really demonstrates the versatility of our cameras and crew, containing shots from world wide sporting events, world class motion pictures, broadcast and commercials.

At Aerial Camera Systems (ACS) we have a large inventory of specialist cameras available for hire, all of which can be seen in our showreel.
Rails and wires which were used on films and commercials as well as broadcast events such as Sports Personality of the Year 2017, World Athletics Championships 2017 and Royal Ascot
The ACS SMARThead™ remote head used extensively throughout the year on projects such as The Wimbledon Championships, BBC Events and the UEFA Champions League Final
Shots of Ultra High Speed filming with our Antelope PICO cameras and Superloupe
Tracking vehicles used to capture great action shots of the Rugby Union Autumn Internationals and ITV Racing
Eyeflyer blimp delivering a bird's eye view of the Cricket and Horseracing
Our award winning Aerial Unit filming from drones and helicopters around the world
Filming broadcast and commercials, concerts and blockbuster movies, sporting events, documentaries and Royal occasions – we've done it all and, and now we have a brand new showreel to demonstrate some of our capabilities.
If you have any specialist filming requirements have a look at our website and new showreel to get an idea of how we may be able to help. You can't get much better than Aerial Camera Systems; the world's leading specialist camera company.