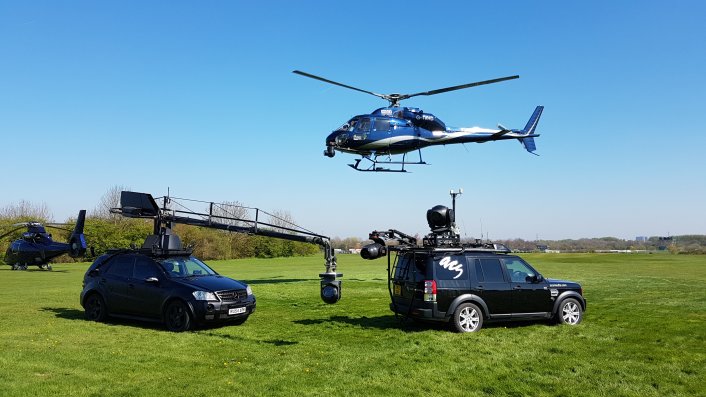 This weekend sees the biggest race in the British horse racing calendar – the Grand National. The Randox Health Grand National Festival begins on Thursday 12 April 2018, and continues until the final race on Saturday 14th. There's sure to be plenty of horse racing action to film over a total of 21 races throughout the Festival, but it is the festival's showpiece, the Grand National race, which will garner the most interest. Aerial Camera Systems are excited to be capturing all the action at the Festival for ITV Sport.
The Aintree Grand National 2018
The Grand National is the most popular jumps race on the calendar. 40 runners and riders take on the daunting obstacles of Aintree's 30 Grand National fences over the course of four and a half miles. It's an amazing horse racing spectacle with Aintree Racecourse expecting more than 150,000 racegoers over the three days of racing this year and UK television viewing figures of around 8 million expected for the Grand National race on Saturday.
The drama starts with Grand National Thursday 12th April with 4 Grade One races - one of the highest quality race days in the racing calendar. Ladies Day 13th April is full of fashion, colour and fabulous fun and Saturday 14th April is legendary Grand National Day.
Aerial Camera Systems (ACS) Filming Horse Racing
Aerial Camera Systems (ACS) are excited to be filming the festival. Our highly experienced camera crew have been filming the event for over ten years. The ACS team of 18 specialist operators and technicians will be providing a number of specialist camera kit for the coverage which includes;
If you would like to know more about the ACS specialist camera equipment, our EMMY award winning camera crews, or to view our
showreel
, then please
contact us
or visit our
website
.
Don't forget to tune in to watch the Aintree Grand National 2018 at 5:15pm on Saturday 14th April to see all the ACS kit in action whilst we are carrying out our specialist filming at the Grand National Race.