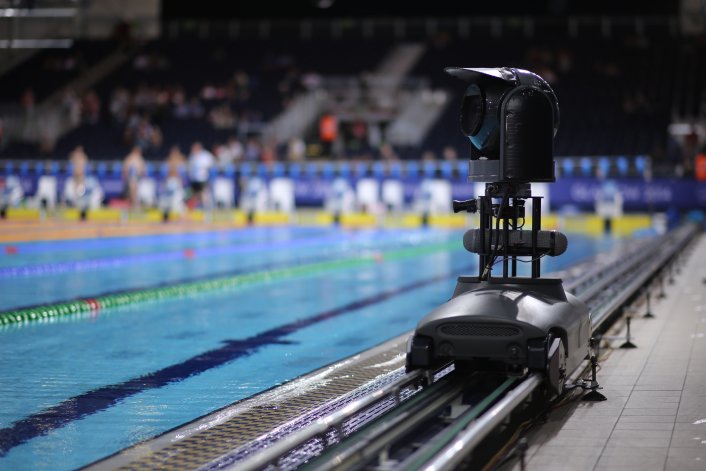 This summer sees the first edition of the European Championships. It is a multi-sport event which is taking place in Berlin, Germany, and Glasgow, Scotland from 2 to 12 August 2018.
What is the European Championships?
The
European Championships
is an exciting new multi-sport event bringing together some of the continent's leading sports including the existing European Championships for Athletics, Aquatics, Cycling, Gymnastics, Rowing and Triathlon with a new Golf Team Championships. Glasgow was host to Aquatics, Cycling, Golf, Gymnastics, Rowing and Triathlon while Berlin hosted the Athletics.
The event will be staged every four years starting in August 2018 and will become a new highlight on the global sporting calendar.
What were ACS Filming?
Aerial Camera Systems (ACS) provided specialist cameras with a crew of 13 for host broadcaster,
Eurovision
covering the exciting 11-day celebration of world-class sport and a packed 10-day broadcast schedule at the Championships in Glasgow .
Specialist cameras were provided for the swimming, diving, synchronised swimming and the rowing. They included:
• 50m pooldeck track with our new
Cineflex Pro +
stabilised mount offering a dual live output
• Underwater polecams at the swimming and synchronised swimming.
Aerial Camera Systems Experience
Aerial Camera Systems (ACS) have a wealth of knowledge and experience, delivering specialist cameras both nationally and internationally for over thirty-five years. Our
credit list
demonstrates that we have been involved in the production of some of the greatest global broadcast events and films.
Please visit our website <Link to website> to view our
showreel
, or
get in touch
to find out how Aerial Camera Systems, the world's leading specialist camera company, can enhance your next filming project.