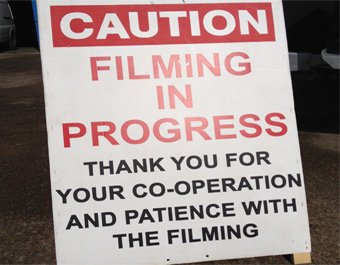 Aerial Camera Systems (ACS) is widely recognised as a world leader in the provision of specialist camera systems as well as aerial filming in the UK and around the world. We have a unique inventory of facilities available for rental which include high performance compact robotic heads to minicams, stabilised mounts, railcams, wirecams, tracking vehicles, underwater systems, aerial filming coordination services and the unique sponsor funded EyeFlyer blimp.

Aerial Camera Systems are based in High Wycombe, Buckinghamshire which has been used as a film location for many a blockbuster movie and the county's hotels, woods and villages are no stranger to visits from the Hollywood A-list. Here's just a few of the movies and television shows that have been, at least in part, filmed in Buckinghamshire.

Films:
Effie Gray (2014, director: Richard Laxton)
The Counselor (2013, director: Ridley Scott)
The World's End (2013, director: Edgar Wright)
X-Men First Class (2011, director: Matthew Vaughn)
The Duchess (2008, director: Saul Dibb)
Separate Lies (2005, director: Julian Fellows)
Nanny McPhee (2005, director: Kirk Jones)
Charlie and the Chocolate Factory (2005, director: Tim Burton)
Johnny English (2003, director: Peter Howitt)
Importance of Being Earnest (2002, director: Oliver Parker)
The House of Mirth (2000, director: Terence Davies)
Sleepy Hollow (1999, director: Tim Burton)
The Avengers (1998, director: Jeremiah S. Chechik)
A Month in the Country (1987, director: Pat O'Connor)
On Her Majesty's Secret Service (1969, director: Peter R Hunt)
Chitty Chitty Bang Bang (1968, director: Ken Hughes)
Thunderbird 6 (1968, director: David Lane)
Importance of Being Earnest (1951, director: Anthony Asquith)

Television:
Black Mirror: The Waldo Moment (2013)
The Town (2012)
Cranford (2007)
Three Men in a Boat (2006)
Miss Marple (2004-)
Midsomer Murders (1997-)
The Vicar of Dibley (1994-2007)
Inspector Morse (1987-2000)
Fawlty Towers (1975)
From an original list featured at https://www.wycombe.gov.uk/pages/About-the-council/Press-and-media/Filming-in-Wycombe-district.aspx

Aerial Camera Systems has expertise in filming in the UK and around the world, ensuring that we continue to be industry leaders. We have extensive experience of co-ordinating aerial projects of all shapes and sizes, just have a look at our credit list (http://www.aerialcamerasystems.com/credits) to see some of the excellent projects we've been involved with.

Our highly experienced and skilled teams have co-ordinated aerial filming projects of all shapes and sizes, from a two hour shoot over London to the co-ordination of over 400 hours flying time, over eight stadiums in two countries for Euro 2008.

Whatever your filming requirements, get in touch with Ariel Camera Systems and find out how our award winning company can help you capture on film, anywhere in the world.