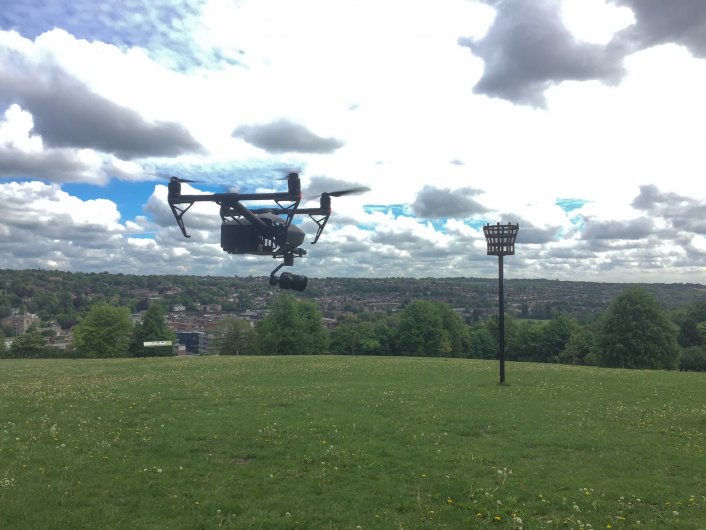 ACS Drone Services
Remotely Piloted Aircraft Systems (RPAS) or Small Unmanned Aircraft (SUA), commonly referred to as drones, are regulated by the
Civil Aviation Authority
(CAA) and we at
Aerial Camera Systems
(ACS) strictly adhere to CAA regulations. Our team hold a PfCO (Permit for Commercial Operations) from the CAA, which enables our crew to react quickly and fly at short notice for any shoot day or night, requiring no flying permission in most areas. Our team have also gained enhanced flying permissions from the CAA, making us one of the few operators to have received them. As such our crew can operate closer to people because the CAA have approved our OSC (Operating Safety Case). This enables us to offer more flexibility to directors, enabling them to get the shot they need. We've worked on a wide variety of jobs and have gained the experience to provide an exceptional level of service.
Use of Drones for Filming
It's become common to find aerial footage shot by UAVs on TV and Movie screens. That's because it's much safer and more cost effective than manned aerial vehicles such as helicopters, although ACS use these too! We've found that aerial footage dramatically increases the viewers engagement and obviously captures a filming angle that previously would have been extremely difficult or impossible to achieve.
The Inspire 2 Drone
The
Inspire 2 drone
is our latest addition to the ACS in-house
aerial unit
. The Inspire 2 drone is a critical aerial tool for filmmakers and has the capacity to fly longer and at higher speeds than other UAVs.
The Inspire 2 drone has been fitted with a Zenmuse X7 camera, capable of shooting 1080i, 4K UHD and up to 5.2K in Cinema DNG RAW Apple ProRes. Lightweight and easily transportable, it can travel from 0 to 50mph in just 5 seconds, has a maximum flight speed of 58mph (94kph), can fly up to 120m in height and comfortably operate up to a maximum 500m distance from the pilot. A dual battery system means flight times are prolonged to 27 minutes which is considerably higher than other drones on the market. The full technical details can be found on our
website
.