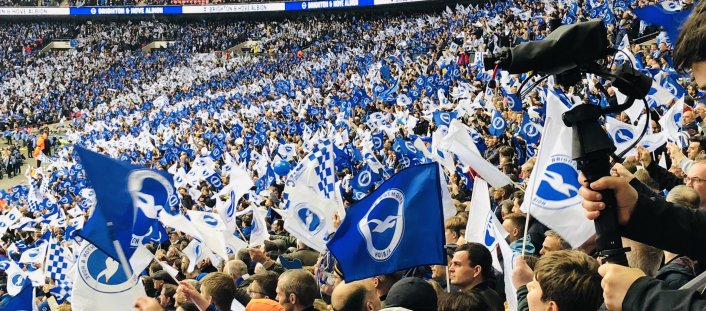 Aerial Camera Systems (ACS) are proud and excited to announce the launch of our latest specialist camera – the FanCAM.
Aerial Camera Systems (ACS)
are celebrating 40 years in business this year, but we're not resting on our laurels. We strive to be at the forefront of the specialist camera and filming arena and the FanCAM is the latest in our long line of in house developments.
The FanCAM
The FanCAM offers a new immersive raw angle from the fan's perspective of a sporting event. Designed and built by
Aerial Camera Systems
(ACS), the FanCAM takes the Antelope Pico camera to new heights. The RF stabilised high speed handheld camera provides the operator with discrete filming and jib-like movement capability to capture the action and atmosphere from the fans' perspective.
This specialist camera is a new addition to the
ACS
inventory and compliments existing cameras without duplicating shots. The FanCAM can be used to provide alternative angles e.g. reverse grantry/in-game/in-crowd as well as live match coverage. ACS' extensive stadium experience with Net cameras,
SMARTgrip™
and now FanCAM means our operators are geared to be in the perfect spot in time for live usage or replay across bespoke beauty shots, fan arrivals, team arrivals, warm ups, full stadium coverage and inner concourse areas.
Uses of the FanCAM
The FanCAM is a new specialist camera that Aerial Camera Systems have created. It's so new that we haven't yet got the full details on our
website
but we will soon! In the meantime further information can be found in the pdf attached to this article.
The FanCAM has already been used in the FA Cup Semi Final at the start of April, filming the action from the stands and the fan's perspective as well as the Cheltenham Festival where it was right in amongst the crowds to capture the racing and the race goers reactions.