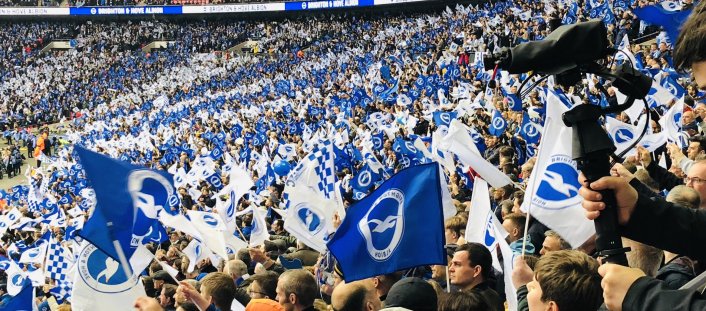 With the fixtures for the 2019-20 football season recently being released the
Aerial Camera Systems
team thought it a good time to review our involvement in the 2018-19 season.
Premier League: Our coverage included SMARTgrips™and SMARTheads™.

Champions League: Our cameras were there to witness the exciting Tottenham v Ajax game. Lucas Moura scored a dramatic 96th-minute winner to cap an astonishing Tottenham fightback against Ajax and set up an all-English Champions League final against Liverpool. The result was 3-3 on aggregate with Spurs winning on away goals. Following the semi-final, we supplied a SMARThead™ with a Sony HDC-P43 for the hoist at the Champions League Final in Madrid.

FA Cup Semi Final and Final: Specialist cameras included SMARTgrips™, FanCam, SMARThead3 SMARTheads™ (insert link) and in goal minicams.

Match of the Day and Internationals: SMARTgrips™, SMARThead™ goal line camera and in goal minicams.
This year also saw the introduction of our latest specialist camera, the FanCam which was in amongst the fans at the FA Cup Final. Developed to offer a new immersive raw angle from the fan's perspective, it consists of an RF stabilised high speed handheld camera, providing the operator with discrete filming and jib-like movement capability. To find out more about FanCam have a look at the pdf attachment to this article.
It's been a really busy and exciting season of live coverage. Our award winning cameras and crew have witnessed and captured the highs and the lows of some great matches.
Aerial Camera Systems
continues to excel in our arena of specialist cameras and filming. We cover sports, entertainment and live events. If you'd like to find out how our specialist cameras and award winning crews can enhance your next project then please
get in touch
or visit our
website
.